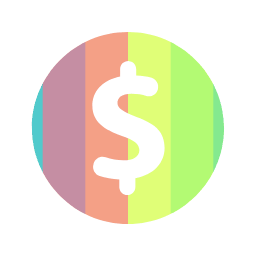 Millenning Pte Ltd('Millenning') prides itself on offering high levels of security,transparency and integrity when it comes to protecting our clients' interests and data.
Millenning's Policy for handling personal data that is received from individuals who we do business with or communicate with in the course of our business is as given herein.
The terms "we", "us" and "our" refer to Millenning and "you" and "your" refer to the individual who provides personal data to us and "his/he" will also include "her/she".
We assure you that we treat all personal data provided by you in strict confidence, and will only use your personal data in the manner set out in this Policy.
By providing us with your personal data, you consent to our collection, use and disclosure (including transfer) of your personal data in accordance with this Policy. Therefore, please DO NOT provide any personal data to us if you do not accept this Policy.

The personal data collected by us


As part of the mandated "Know Your Client" due process, we collect data that can be used to identify a natural person. Examples of personal data that we may collect about you include your name, nationality, date of birth, gender, contact details (e.g. address, email address, telephone numbers), passport or identification number and your bank account number.
Further, we also collect related data about other persons, including people who are authorized to act on your behalf in all matters relating to remittance transfers, and the people who are the beneficiaries of your remittance funds. The purposes for collecting such personal data are set out below.
Your provision of personal data to us is voluntary. However, if you choose not to provide us with the personal data we require, it may not be possible for us to contact you or provide you with the services or information that you require from us.
If you provide the personal data of anyone other than yourself, you warrant to us that you have informed him of the purposes for which we require his personal data and that he has consented to your disclosure of his personal data to us for those purposes.
You warrant to us and you must ensure that all personal data that you provide are true, accurate and complete.

Purposes for Collection, Use or Disclosure of Personal Data


In providing the services to you, we may collect, use and disclose the personal data received from you for the purposes listed below and/or any other related or associated purposes (collectively the " Purposes").
Service related purposes.
Generally, we collect, use or disclose your personal data for the following service related purposes to:

manage your relationship with us;
set up your customer account;
process payment and deliver the services to you, including the services of third parties whom you have chosen to engage through our platform;
assist you with your enquiries;
obtain feedback on our services; and
keep you updated on our services.

Business purposes.
We may also use your personal data for purposes connected or relevant to our business, such as:

complying with our legal obligations and requirements of the regulatory authorities, statutory bodies or public agencies;
enforcing obligations owed to us;
carrying out research into the development of new services or improvement of our existing services; and
accounting, risk management and record keeping.

Additional purposes.
If you have consented, we may use your personal data from time to time for additional purposes such as:

Marketing our services; and
Informing you of the latest activities, special offers and promotions offered by us.

Contacting you.
We may use your personal data to contact you for the above Purposes via post, fax, e-mail, short messaging services, telephone or any other means.

Disclosure of Information


We assure and warrant to you that we will not sell or rent your personal data to third parties.
Disclosure to service providers.
You agree that we may disclose your personal data to third parties who provide necessary services to us, including but not limited to:

service providers and data processors working on our behalf and providing services such as accounting, hosting and maintenance services, analysis services, email message services, delivery services, handling of payment transactions, marketing etc; and
our consultants and professional advisers (such as accountants, lawyers, auditors).

Other permitted disclosure.
You agree that we may also disclose your personal data as required or permitted by law. We may disclose your personal data to regulatory authorities, statutory bodies or public agencies for the purposes of complying with their respective requirements, policies, directives and contracts.
Transfer outside Singapore.
You consent to us transferring your personal data to any location outside of Singapore for the Purposes set out above.

Access to and Correction of personal data


You are at liberty to request for correction or access to the personal data we have collected about you. However, we may levy a charge for processing your access request. Please contact our Data Protection Officer (see "How to contact us" section below) to find out how to request for correction or access.
At times, we may be prevented by law from complying with your request. We may also decline your request if the law permits us to do so or if our records have been destroyed in accordance with our internal data retention policies.

Withdrawal of consent


You may withdraw your consent given for any or all Purposes set out in this Policy by contacting our Data Protection Officer (see " How to contact us" section below). However, we may not be in a position to continue to provide our services to you if you withdraw your consent for purposes that are necessary for the provision of such services.

Disclaimer


While reasonable precautions will be taken to ensure that the information you provide is protected against unauthorized or unintended access, we cannot be held responsible for unauthorized or unintended access that is beyond our control.

How to contact us


Should you have questions or concerns regarding this Policy or the personal data you have provided or wish to make a request or withdraw your consent given for any or all Purposes set out in this Policy, please contact our Data Protection Officer whose contact details are found in our website at www.millenning.com

Amendments and Updates


We may amend this Policy from time to time and will make available the updated Policy on our website. The updated Policy will supersede earlier versions and will apply to personal data provided to us previously. Each time you use our website, or contact, interact or transact with us, you acknowledge and agree that the latest version of this Policy shall apply to you.

Governing Law


This Policy is governed by the laws of the Republic of Singapore, and you agree to the exclusive jurisdiction of the Courts of Singapore in any dispute relating to this Policy.

Contracts (Rights of Third Parties) Act


The provisions of the Contracts (Rights of Third Parties) Act shall not apply to this Policy.